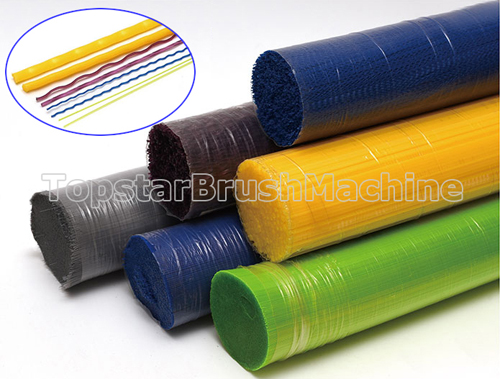 The features of PP fiber: non-toxic, tasteless, small density, high strength and stiffness, good hardness and wear resistance.
Apply to daily cleaning brush, laundry brush, toilet brush, broom, bed brush, sweep brush, industrial brush.
The shape of the product is straight silk and curved silk, cross-section processing into a round solid, round hollow, cross, triangular.
Specifications: diameter 0.065-3.0MM round wire, 2 * 1.5MM flat wire, 3 * 2 flat wire
Density: 1.14G / CM2
Melting point: 230 - 250 ° C
PP monofilament has a good resistance to stress cracking, a high bending fatigue life, commonly known as "hundred percent glue." So it is suitable for industrial dust and cleaning for more rugged parts, such as mining docks dust, sanitation car sweeping brush and so on.