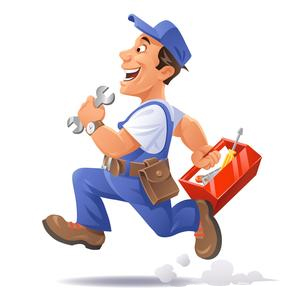 2020-04-20 17:22:17
The real sale begins after-sales.
After-sales service and definition of responsibility:
After complete machine installation and adjustment in our factory, before delivery.
1. We invite customers to come to our factory to learn how to operate and adjust machine for 3-5 days.
By then, we will provide customer for a user manual, and arrange a professional technician to conduct one-to-one training.
2. From the date of shipment, the machine warranty period is one year, during the warranty period,
1) If electronic components appear quality problems, customers can go to the brand's local after-sales service point for maintenance, we will provide relevant information to help customers to deal with quality problems. Customers can also return the electronic components back to our company for repair, the customer should be responsible for one-way express fee and related local costs, and we are responsible for the relevant repair costs and returning express fee.
2) The new machine arrived at the customer's factory, usually, after removed package, through a simple installation, turn on the power and machine will work properly. If customer has special requirement for on-site installation and commissioning machine, we can send technical personnel out of the country. Customers need to pay the technical personnel visa, food and accommodation, round ticket and other expenses, and to ensure of technical personnel personal safety.
3) There will be a number of additional consumable spare parts along with shipment. Customers need to pay if ask for more.
3. Under the premise of not to disclose company's technical secrets, we provide long-term technical support services. (Even after warranty period, we are also trying best to solve machine problems for our customers.)
When meets machine problem during use, customers can first ask for help via telephone, email, or WhatsApp and other chat tools, the solution is as follows:
1) Information collection
Customers need to accurately describe the machine's fault situation, and provide the relevant photos and videos to us, so that we fully understand the machine problem.
2) Information sorting and analysis
We will clean up all of word description, photos and video provided by customers, and send to after-sales service department to review and analysis.
3) Find out the problem and work out solutions
After-sales service department will find out the failure in 1-2 working days, and work out detailed solutions for customers.
4) Follow up and make sure problem is solved
Follow up till the problem is solved completely.
If still cannot solve problem, then we will discuss with customer if he needs technical personnel to go there to help customer solve problem. Customers need to pay the technical personnel visa, food and accommodation, round ticket, salary (USD150 / person / day) and other expenses, and to ensure of technical personnel personal safety.
Normally, we are able to know problems based on customer description, pictures and videos, and timely make detailed solutions to customer, to help him solve problems. It's a fast and cost-effective way.
4. Long-term supply and produce tufting spare parts.
5. Provide regular maintenance.
6. Classify machine problems in use reflected by customers, for the continuous problems, we tackle by repeated warning, analyze the causes and timely improve.
7. Regularly return visit customers, collect and sort out customers' comments and feedback in variety of ways. Find out the existence problems in after-sales service, customer demand, as well as customer perception of our products, customer satisfaction, from which we analyze where the product should be improved.
Customer's complain is a driving force for us to go forward. We will strive to provide customers with satisfied products and services!
NOTE:
Since covid, the on-site training has changed to the online training. We provide customers with a complete set of operating videos and a book of user manual, and solve all problems though online tools.