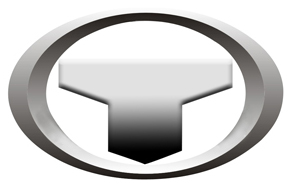 The new logo consists of an oval pattern and a symmetrical geometric graph. It leaves people a stable and elegant vision impression. Color light grey in tone implies an attitude of sincerity, pragmaticism and fastidiousness.
The oval symbolizes a desire to be an industry benchmark, with great courage and determination.
The symmetrical geometric figure is an artistic form of letter "T", it first stands for "TOPSTAR", our company; second, it stands for "TOOL", symbolizing TOPSTAR brush machine become a powerful tool for customers, and create value for them.
The overall logo embodies TOPSTAR Brush Machine focus on quality, pursuing for excellence, and in business to emphasize customer - focused service, to achieve win-win cooperation.