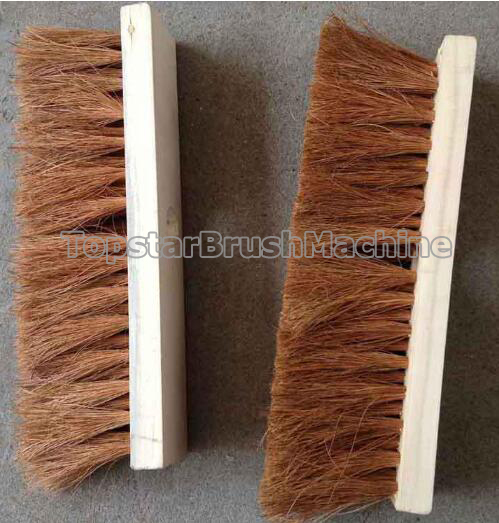 A variety of brushes made of palm fiber and sisal are called palmfibre brushes.
Palmfibre brush has a lot of alias. People used to call palmfibre brush, palm fibre brush, palm sweep brush, palm fiber brush, arenga engleri brush, white palm brush, sisal brush, Tampico brush, sisal polishing wheel, sisal brush roller and so on.
Palm fibre brush is divided into civilian palmfibre brush and industrial palmfibre brush.
Civilian palmfibre brush
Civil palmfibre brushes is used widely in daily life. Such as washing with whitepalm brush, clean up with palm sweep brush, palmfibre floor brush and so on. Production in more than wood, bamboo is printed on the line from the system.
Industrial palmfibre brush
Sisal fiber white palmfibre due to relatively hard, and more for industrial use. Such as curved sanding machine sisal sandpaper brush roll, palmfibre polishing wheel, sisal brush roll, white palmfibre twist brush, sisal brush bar, sisal brush plate, textile cleaning palmfibre sweep and so on. Production with more hair planting machine production. Industrial palmfibre brush carrier with PVC board, wood, hard garden wood.